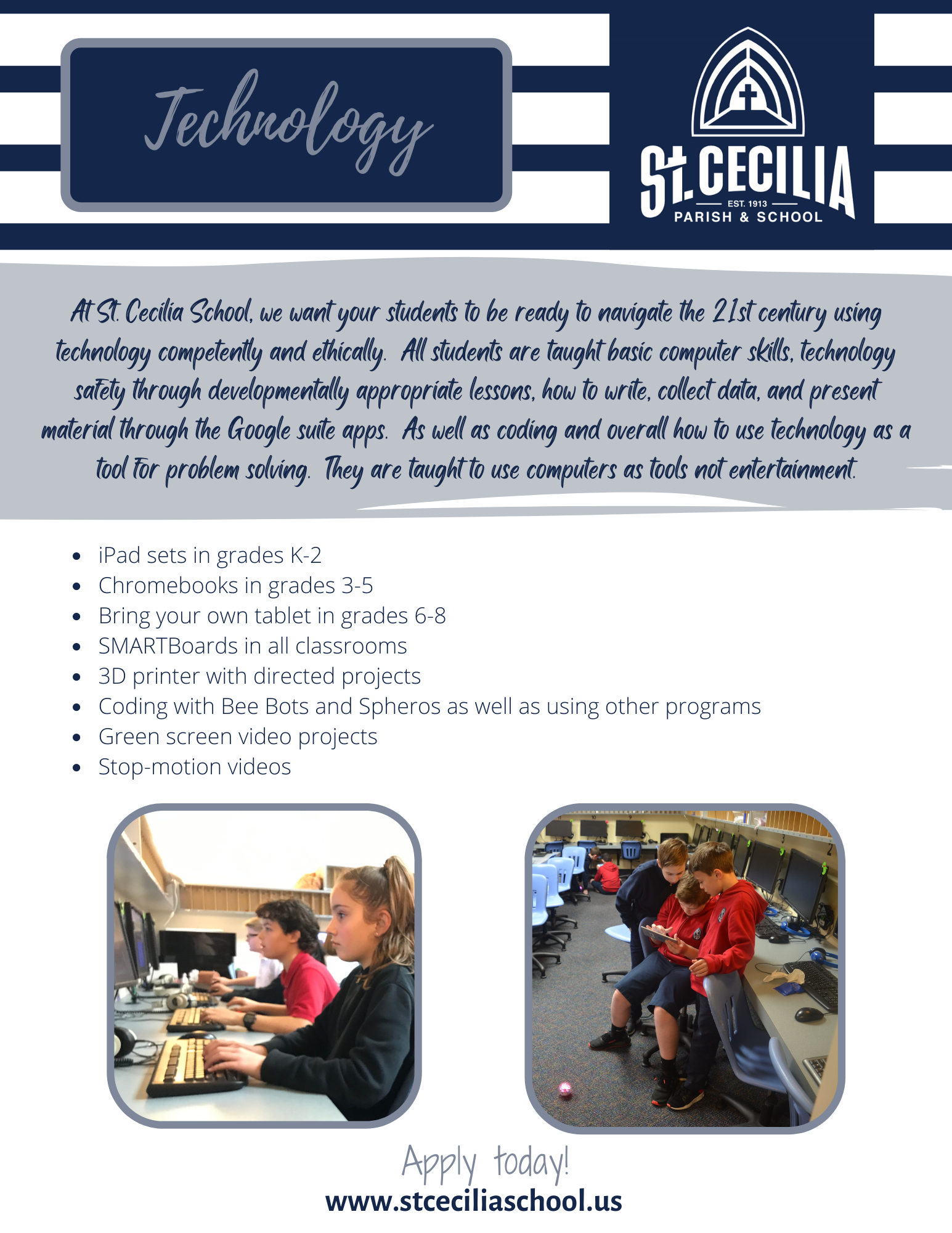 Middle School students are involved in a Bring Your Own Tablet program for accessing digital material, textbooks, and classroom activities. All teachers integrate technology into classroom lessons through Smartboards and document cameras. In the primary grades iPad based learning centers are used with individual sets of iPads. A Chromebook cart is used in the intermediate grades in order to access technology on a regular basis for students.
In-depth learning for all students is achieved by attending dedicated technology classes twice weekly where they learn touch-typing, research using a web browser or database, use Computer Aided Design programs to engineer and create 3-Dimensional versions of projects, create storyboards for green screen video projects, report through stop-motion movies, and use coding to learn how to create computer programs, just to name a few. All students learn how to write, collect data, and present material through the Google Suite apps: Google Docs, Google Spreadsheet, and Google Slides.
Subjects like Science, Math, and Language Arts are augmented by technology at St. Cecilia School in Beaverton through an impressive range of devices such as a fully equipped computer lab, iPads, Chromebooks, Sphero Sprk+ robots, Smartboards, 3D printers, laser printer, 3D scanner, Micro:Bits, digital cameras, calipers, green screens are available to students and teachers.